Who is K9nye_?
She's inspiring, motivated , driven , strong believer in Jesus Christ , great thinker , listener , independent, takes her time on her art , loves being at peace with herself , beautiful spirited women. K9nye_ is doing everything she wants to do, she is slaying her shoots. Take time to come up with great themes. Very inspirational for people who wants to start modeling. She's a Model from MINNESOTA, make sure to go like , share , and follow @K9nye_ on her new upcoming shoots
Virgos.finest_ ?
Amazing artist 👩🏿‍🎨, can put anything together and make it a masterpiece, extra hard worker , put his faith and time into what he loves , has been into modeling for 3+ years and have seen phenomenal changes throughout these years . Virgo.Finest_ wants to see everyone make it , and have a name for themselves, he has been living proof you could anything you put your mind to. Not only is he a great artist , he's an amazing friend , anyone who has Virgo.Finest_ as a friend could say how amazing of a friend he is. He has been through so much , but has use that to be his greatest and this is just the beginning. Go Like , Follow to learn more about Virgo.Finest_ and keep up with his newest shoots.


Who is Lewiee Blaze ?
He is amazing at his craft , he put his all into his music , he remain humble throughout the struggle of his life , he's very engaged with the community, trying to make a change for the youth , he makes music to give a message. He speaks from his heart, Lewiee Blaze is a great person and works very hard for his future, plans to work even harder , and be the best he can be for not only himself but his family. Go Like , Share , Tune In to his music he's incredible.
Who Is Shylee612?
He is very involved in the community, he loves performing at different venues and events so that people can hear his craft, he takes his time to re-evaluate over his music, also open to learn new things that may can help him in his future , Shylee612 not only makes music but he takes photos, he's motivated and very dedicated to anything he put his mind to. He's very big on #BlackLivesMatter , a graduate at Augsburg College he received his Bachelors in Sociology. Go make sure you Like , Share , Comment & turn up his music.
The New Beau'Genie Family🌺
Powered by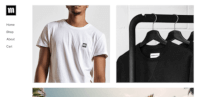 Create your own unique website with customizable templates.