Being around someone bad energy can stick, I mean like really stick with you, such as doing the same things the person who is bringing this energy especially if you're a person who is happy most the time, their energy can rub off where they're giving off a vibe for you to be stuck with, it's like you can see the reflection of yourself without noticing, when someone has already told you about that trait you have.

Energy can be anythinhg you surround yourself with, like close friends, family, even a room can carry good and bad energy, but knowing how to identify and understand the feeling, will give you an idea what you need and don't need. Over the pass few years I've been letting go of people because they didn't have the best interest in my positive vibes, everyone was so caught up on who I used to be, and not realizing who I am now, you have to protect your happiness at all cost no matter who has to leave your life, balancing , and trying to be stuck on things we can't change at the moment. I try to stay from those who always have something to say because nothing good happens to someone that is always negative and want to bring others down. Be very smart about the people you allow to come around because sometimes they come around just to mess up the things you got going on.

Powered by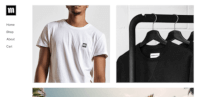 Create your own unique website with customizable templates.